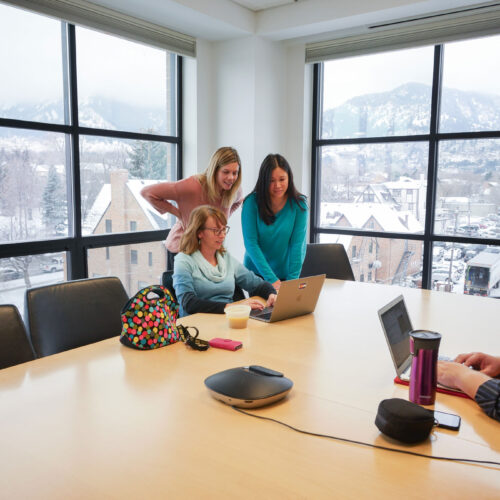 Researchers with the Institute of Behavioral Science (IBS) and the Institute for Behavioral Genetics (IBG) at CU Boulder have developed a unique graduate and postdoctoral training program in Demography and Genetics.
This training program is supported by the National Institute of Aging (5T32AG052371) with the goal of addressing a current limitation in social and genetic epidemiology that was described by as follows:
Trainees receive extensive training in both demographic and statistical genetics techniques. The program is comprised of 14 faculty members across 6 departments affiliated with IBS (Economics, Sociology, Anthropology, Geography, History, and Political Science), 11 faculty across 3 departments affiliated with IBG (Psychology, Molecular Cell and Developmental Biology, and Integrative Physiology), and 4 faculty from 3 departments at the University of Colorado at Denver (Health and Behavioral Sciences, Sociology, School of Medicine).
Our proposed pre-doctoral training in both demography and genetics involves core courses and in demography and behavior genetics with an emphasis on aging and lifecourse transitions. Postdoctoral trainees will enroll in at least one course per year. All trainees will participate in IBG's journal club, they will present at the Population Association of America, Behavior Genetics, and Gerontological Society of America annual meetings, they will participate in the Integrating Genetics and the Social Sciences annual conference in Boulder, they will enroll in course specifically designed for training in Demography and Genetics, they will receive specialized training from specialty methods workshops that are hosted on the CU Boulder campus, and they will write and present the capstone third year paper. In line with NIH suggestions from the Biomedical Research Workforce Working Group, trainees will be monitored regularly with Individual Development Plans.