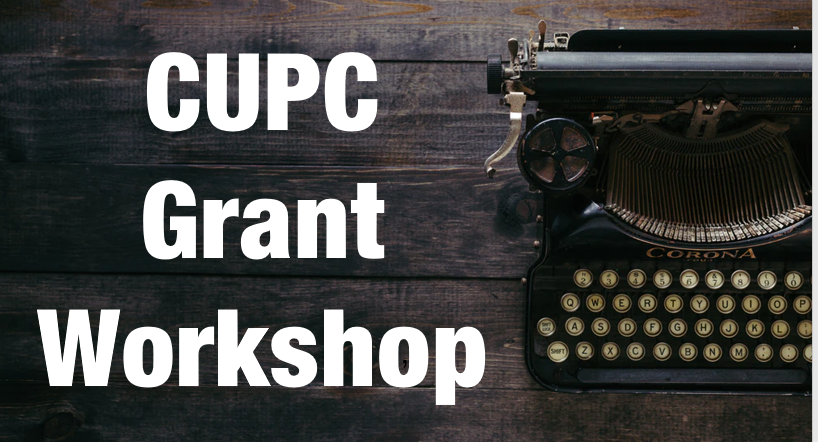 Have a nugget of an idea for a grant proposal?
Would you benefit from support, encouragement, and a timeline?
CUPC is pleased to announce a new Grant Workshop to support affiliates in developing and submitting a proposal for external funding in Fall 2020
The workshop will include a cohort of 4-6 affiliates targeting a November deadline. The group will meet every three weeks, beginning in February 2020 to support each other in developing and drafting proposal text. Anni Magyary will be available to work on budgets and other administrative details.
All investigators are welcome to apply. Priority will be given to junior investigators, as well as to NIH applications (especially NICHD) and NSF – but please reach out if you're interested in targeting other outlets as well.
Workshop participants will receive:
$2,500 in pilot research funds (to be used for salary, research assistance, proposal-related travel)
$1,500 to invite a collaborator, speaker, and/or external reviewer in support of proposal
Application deadline: January 29, 2020
Decisions made by January 31, 2020 and Grant Workshop begins February 2020
To apply, submit a 1-2 page summary of your project idea, including the target funding agency and deadline. Please also indicate how this particular project fits within your broader intellectual agenda.
Questions? Contact Richard.Rogers@colorado.edu and Lori.Hunter@colorado.edu
Submit application materials to Anni.Magyary@colorado.edu with subject line "CUPC Grant Workshop Application"